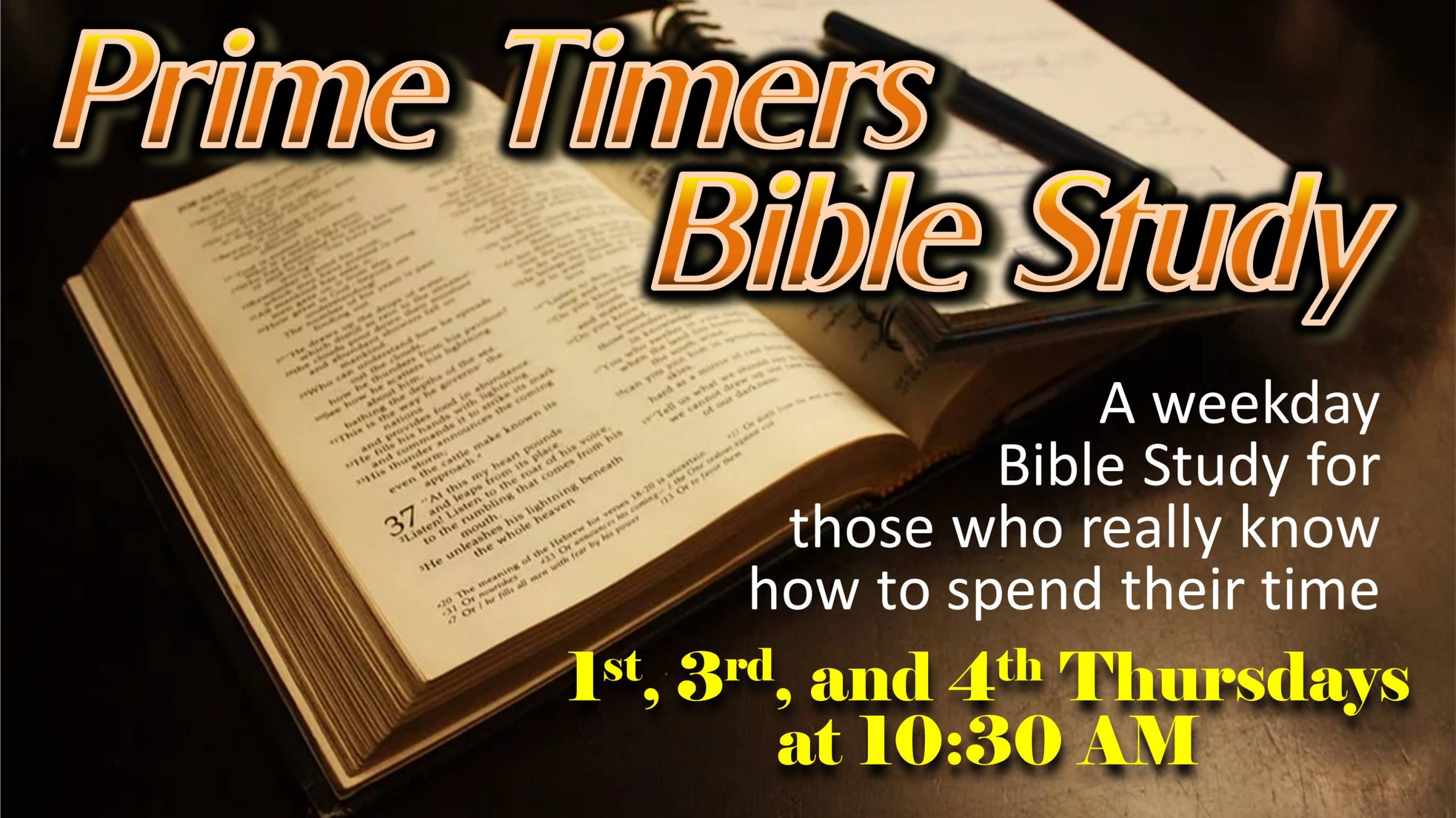 Prime Timers Bible Study
Prime Timers Bible Study
Are you available weekdays?  Do you want to spend some prime time in God's word?
Join the happy group studying the Bible on the first, third, and fourth Thursdays of each month.  The study starts at 10:30 AM and a light lunch is served at the end so that you can fellowship.
This is a teacher-led, lecture-style study.   Prefer a Question-and-Answer-style study?  Then check out our Wednesday Night Bible Study.
Please note that the calendar app is flawed and shows second and fifth Thursdays, as well.  This is in error.