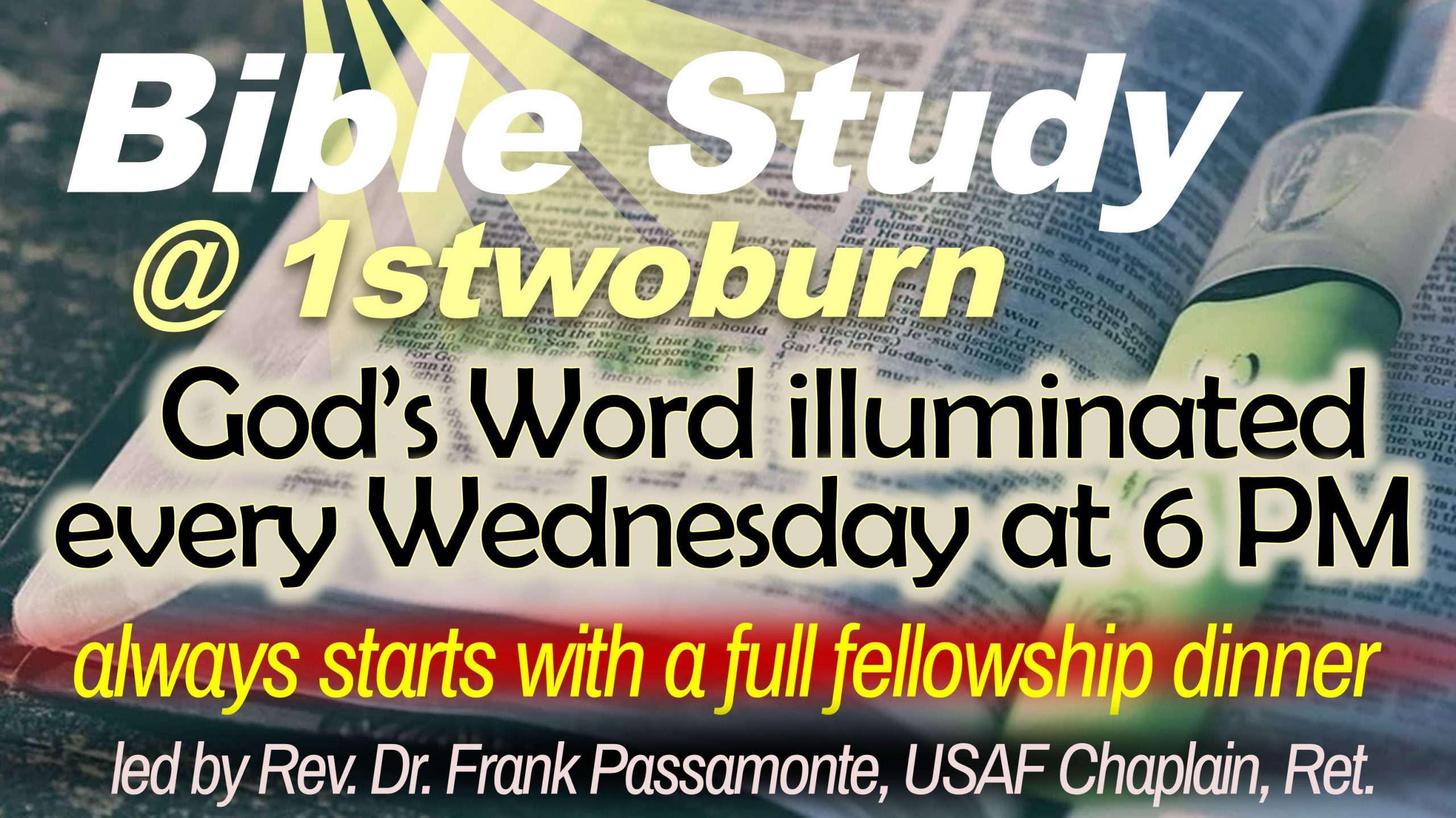 Wednesday Night Bible Study and Fellowship Dinner
Wednesday Night Bible Study
and Fellowship Dinner
Are you interested in knowing God's word better?  Then join us every Wednesday for a deep and engaging study of the Bible.
Rev. Dr. Frank Passamonte shares his years of Biblical scholarship with wisdom and clarity.  Questions are encouraged and conversation is welcomed.
We start at 6:00 PM with a fellowship dinner, providing an opportunity for participants to get to know each other and to satisfy hunger at the same time.   Then we transition into the study by 7 PM.  If you have time for the study only, please come; this event is for you, either way.