25
Sat
All-day
8:00 AM
Spring Clean-Up Day
Spring Clean-Up Day
May 25 @ 8:00 AM – 4:00 PM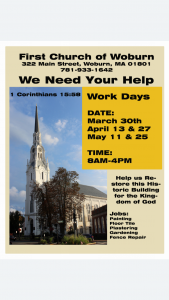 We hope you will join us! We greatly appreciate helpers of all kinds. Please be in prayer about how you can help. Jobs: painting, plastering, floor tile, gardening, fence repair.
Youth Group
May 25 @ 5:30 PM – 8:00 PM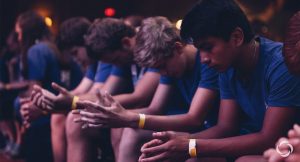 Join the youth of First Church every Saturday at 5:30 PM (unless the event is not listed).  Call 781-933-1642 for details.