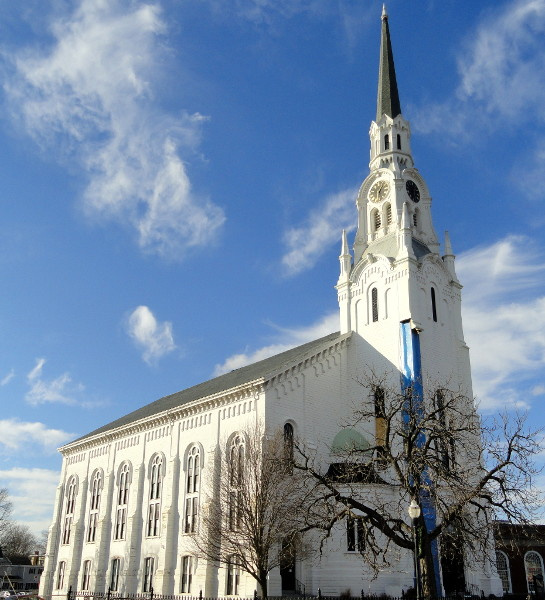 Do you love Jesus? Join us!
Are you still searching for him? We'd love to introduce you to the savior!
The First Church of Woburn is the first church in Woburn.
Come join us at 10:30 AM every Sunday at
322 Main Street
Woburn, MA 01801
We meet under a 196-foot landmark wooden steeple, the tallest in North America, towering over the Woburn Center skyline. You can't miss us! The church building, including a historical EG&G pipe organ, dates to 1860.
Ministerial Staff
Freddy Bafuka, Senior Pastor
Peter Majeed, Elder
Rev. Frank Passamonte, Elder