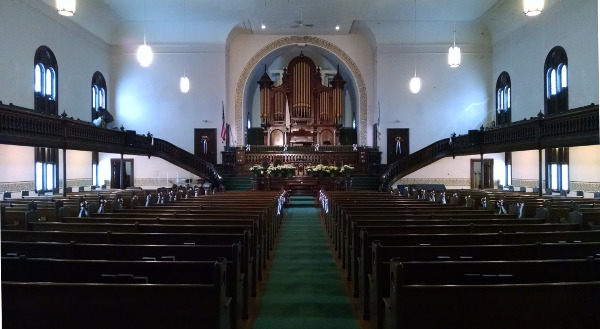 The First Church of Woburn founded the town of the same name in 1642.  That church, in turn, was founded on the Eternal Rock, Christ Jesus.  Today, 3 3/4 centuries later, First Church of Woburn remains founded on Christ and invites the community that inherited our name to experience the same stability, peace, and security that we know and rely upon.
Come worship the Lord with us in our historic sanctuary every Sunday at 10:30 AM.  Join us for Bible study every Wednesday at 6 PM.
Contact us at any time to find out more about special events, including men's, women's, and youth ministries.  We look forward to sharing this journey of faith in Jesus with you!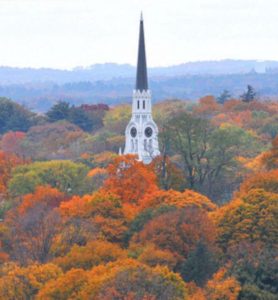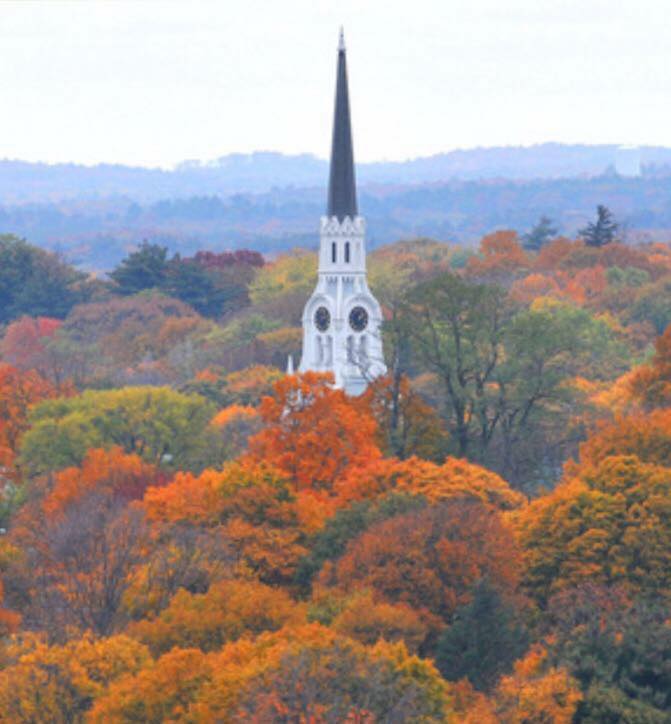 Regular Events
Bible Study & fellowship dinner
6:00 pm Wednesdays
Men's and women's breakfasts
Saturday mornings
Monthly except for summer months (check our events page)
Healing service
First or second Friday  of month (check  our events page)
Youth Group
Saturdays 5:30 to 8:00 pm
Please visit our Events page to confirm dates and times or to find out about special holiday events.