Are you looking for exceptional event or meeting space in the most historic, most visible, and most beloved building in Woburn?
We offer a number of choices in space, one of which is right for your purpose. Choices include:
The Annie Murray Room
A beautifully remodeled, warm, inviting room, just right for receptions, showers, reunions, or special meetings.

Amenities include a large display (with HDMI and cast connection), wireless and wired microphones, bluetooth audio, a lectern, and a piano.
Seating is arranged around multiple, round tables.


The 1642 Room
A fine room for holding meetings or other free-form events. The room has been refinished and makes an ideal choice for an economical event.

This room offers a large display (with HDMI connections).
Seating may be arranged to meet needs.

The Vestry
A large, 75-person capacity, newly remodeled space that can be configured as necessary for worship, meetings, and large social gatherings. This updated, sophisticated room combines the refinement of historical architectural elements with contemporary amenities and is the perfect setting for church services and public seminars. Community events are perfectly hosted here. A church currently leases the space for worship service during several hours on Sunday and for other activities at specific times during the week.

This room offers bluetooth audio, a projector, and an electric organ.
Primary seating is in rows facing the lectern and windows but may be rearranged or removed, as necessary, for your event.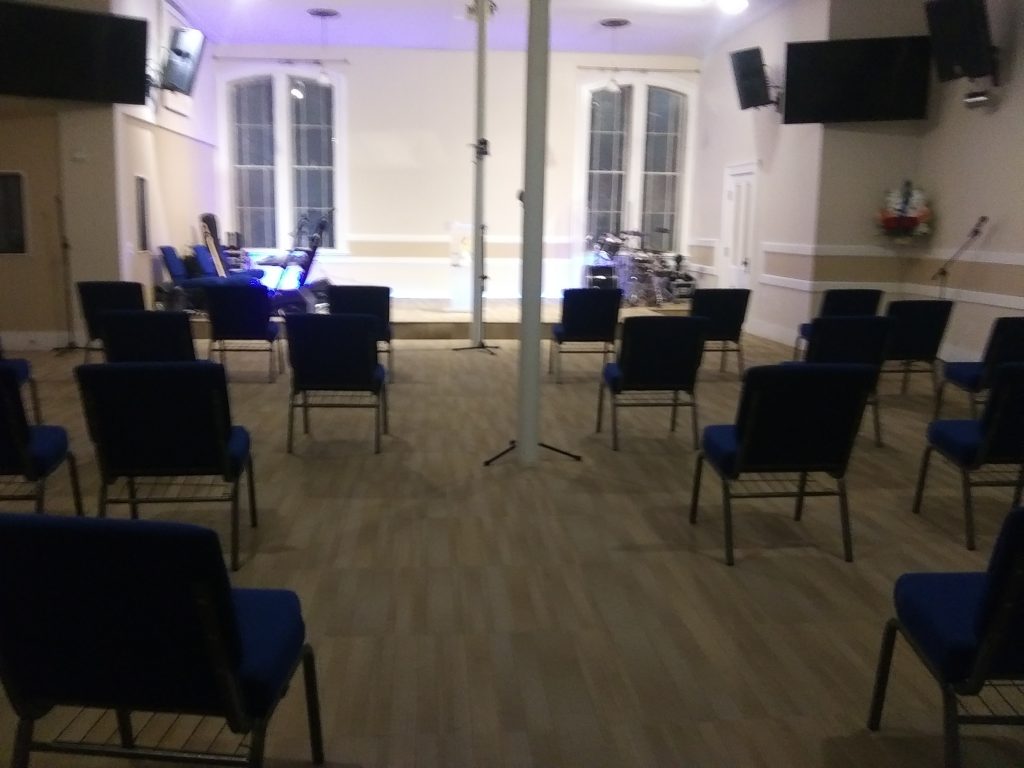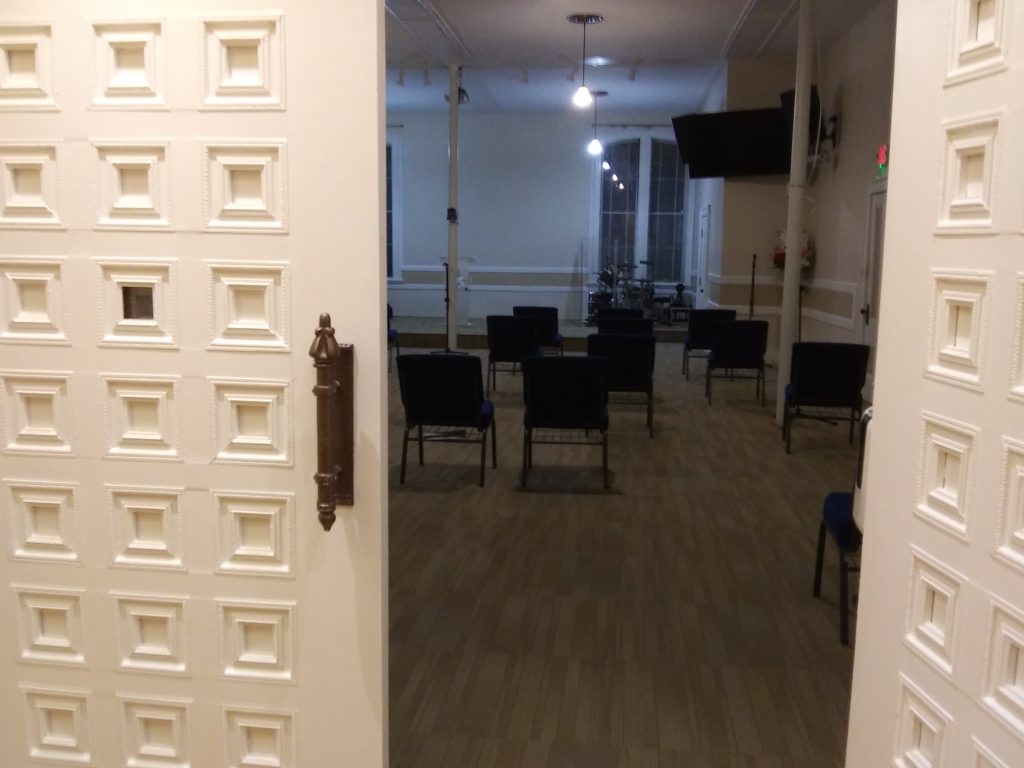 The Sanctuary
Events requiring a grand and reverent environment belong in this stunning space with its soaring ceilings, ornate woodwork, and original, world-famous pipe organ.

The sanctuary offers full A/V capabilities and can easily accommodate several hundred attendees since it was originally designed to seat over 1200 people when including balcony pews.
Advance coordination is required for large events.
For weddings, dedications, funerals, and other events with sacred implications, consultation of the potential renters with the pastor is necessary and will be arranged.

The pastor will have final approval over all such rentals.

Musical services, including an organist, may be contracted.


The Kitchen
The kitchen is available for an additional fee when reserving any of the spaces described above.

The kitchen provides a refrigerator, microwaves, a dishwasher, coffee makers, two sinks, and a large prep area. It has not been remodeled, but is serviceable for large events. Use of the stove and oven are not permitted under the building's insurance policy.
Contact us at space@1stwoburn.org to find out more.
When Christian religious services are not being held, we host a range of family, community, and business events within our premises.
The Fine Print
Religious events must be Christian in the Biblical sense.
(We currently have multiple Christian congregations meeting at different times under our roof.)
In reverence for the ministries within our walls, no alcohol may be served in our building.
At our sole discretion, we will refuse events that oppose Christian principles.